COVID-19, A CIÊNCIA E O NOVO QUE SEMPRE VEM
COVID-19, SCIENCE AND THE NEW THAT ALWAYS COMES
Marcelo Alcantara Holanda

Superintendente da Escola de Saúde Pública do Ceará - Paulo Marcelo Martins Rodrigues
References
COVID-19 Dashboard by the Center for Systems Science and Engineering (CSSE) at Johns Hopkins University (JHU). https://coronavirus.jhu.edu/map.html
Painel de casos de doença pelo coronavírus 2019 (COVID-19) no Brasil pelo Ministério da Saúde. Atualizado em: 20/07/2020. https://covid.saude.gov.br/
BOLETIM EPIDEMIOLÓGICO NOVO CORONAVÍRUS (COVID-19)
Informações sobre a epidemiologia da doença causada pelo novo Coronavírus (COVID-19) no estado do Ceará.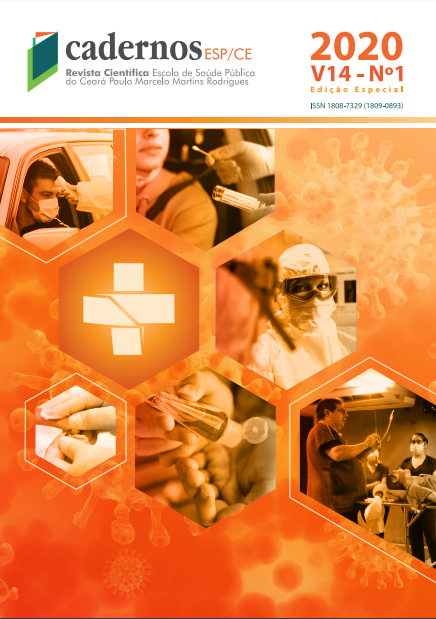 Copyright (c) 2020 Cadernos ESP - Revista Científica da Escola de Saúde Pública do Ceará
This work is licensed under a Creative Commons Attribution-NonCommercial 4.0 International License.